TEAM MASUOKA 
Factory Outline
LOCAL COMPANY NAME
Dalian Free Trade Zone Yizhao Rubber Co., Ltd.
ESTABLISHED
OCT, 1996
OPERATION STARTED
NOV, 1997
CAPITAL STOCK
JPY 200,000,000.-
NUMBER OF EMPLOYEES
ABOUT 140
ADDRESS
No.5, Haihang Road, Free Trade Zone, Dalian
Liaoning Prov., CHINA
TEL:+86-411-87309798(Lang: Chinese)
ITEMS
Industrial/general rubber products
EQUIPMENTS
・MOLDING
500t Automatic Vacuum Pressing Machine - 3 units
350t Automatic Vacuum Pressing Machine - 6 units
300t Automatic Vacuum Pressing Machine - 1 unit
250t Automatic Vacuum Pressing Machine - 10 units
200t Automatic Vacuum Pressing Machine - 8 units
150t Automatic Vacuum Pressing Machine - 6 units
50t Manual Vacuum Pressing Machine - 10 units
TOTAL 44 units

・ROLL MACHINE
18inches Open Roll Machine - 1 unit
16inches Open Roll Machine - 2 units

・CUTTING MACHINE - 5 units

・DIE PRESSING MACHINE - 3 units

・SLICE MACHINE - 3 units

・Automatic Imagery Analysis Inspection Machine - 1 unit

CERTIFICATIONS
ISO(International Organization for Standardization)
14001:2015(Environment Management)
9001:2015(Quality Management)
DESCRIPTION
Our Factory in Dalian, China realized our features such as high-quality, low-price, and various-items manufactuing.
Currently, China is getting rapidly economic growth.We established our Factory in Dalian, China on 1996 with 100% self-funds and concentrated various Japanese technologies.

Since then, we have received high-marks from not only Japanese company but also foreign-financed companies in China.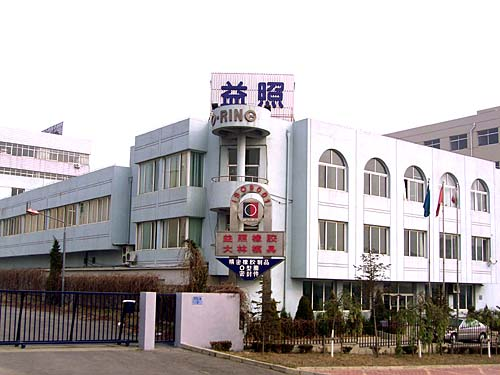 Strictly Quality Controls
We highly stick to quality controls. In order to supply high quality products to the world, we carefully select materials, and conduct thorough quality control from manufacturing to inspection and shipping.
We install new technologies into our quality control section continuously. And we have clean-room for silicon product to reject dusts and any other substances.
In this way, our quality control keeps high-level functions.

 Additionally, we also do 100%-inspection against products which completed through rigorous processes. We are always intransigent about quality controls.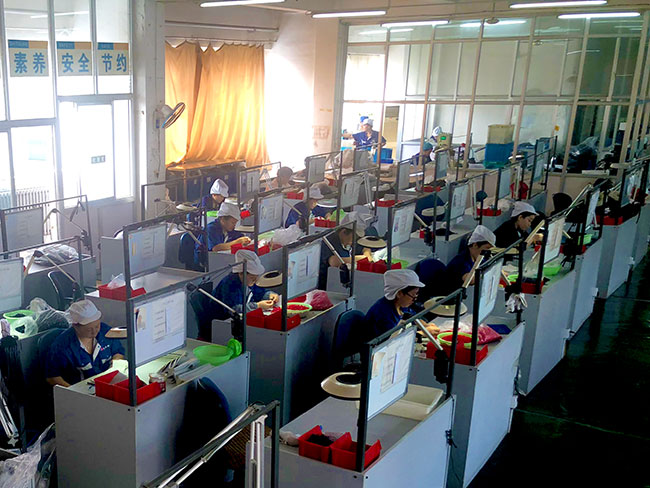 Quality inspection room
Inspection by Automatic Imagery Analysis Inspection Machine
Factory Photoes
←Swipe to other photoes→
This content using javascript.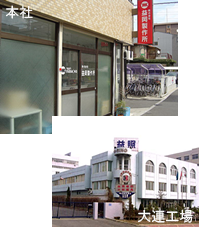 Any Inquiries, please contact

Masuoka Manufacturing Co., Ltd.
〒125-0061
4-29-16, Kameari, Katsushika ward, Tokyo, Japan
TEL:+81-3-5680-7818 FAX:+81-3-5680-5835